ORAHS 2015 

HEC Montréal, July 19 - 24, 2015
ORAHS2015
HEC Montréal, 19 July — 31 August 2015
Social Program
July 19th Sunday: Get Together from 16h00 to 19h00
HEC Montréal being closed and inaccessible on Sunday, an informal Get Together will take place from 16h00 to 18h00 at the Rôtisserie St-Hubert restaurant located close by, on Côte-des-Neiges street (at 5235, chemin de la Côte-des-Neiges), where we will be able to enjoy a glass of wine, beer and nibble on finger food. Registered participants will be able to pick up their badges and conference packages. Note that no registration will be possible at this activity. Participants not yet registered are of course welcome to the get together but will need to proceed with their registration at the registration desk, starting on Monday morning.
July 20th Monday: Cocktail from 17h00 to 18h30
A second welcoming cocktail will take place in Salon National, on Rez de jardin level at HEC Montréal, after the end of the sessions.
July 21st Tuesday: Optional Dinner from 20h00
Enjoy a dinner (Dutch treat = pay yourself) in one of the many restaurants in Montréal. See the list of suggested restaurants provided at the registration and the maps for their locations. Transportation to the restaurants and back to your hotel is not provided.
July 22nd Wednesday: Excursion and Boat Tour from 9h00 to 18h30
The activities of the excursion day being all easily accessible by public transport, we will not be using charter buses to get to them. The meeting point is in front of the VIAU Metro Station (green line) at 9h00 ( Pierre-de-Coubertin ave., north side). We will visit the Biodome (http://espacepourlavie.ca/en/biodome), in the Olympic Parc, which showcases the four main ecosystems found on the American continent (self-guided tours, approximately 90 min). We will then climb up the Montreal Tower to get a birds eye view of the city. We will then walk (15 min) to the Botanical Garden (http://espacepourlavie.ca/en) where we will have lunch and then a guided visit. At 16:00, we will take the Metro (and bus) to the Old port where we will embark on Le Bateau-Mouche (http://www.bateaumouche.ca) for a one hour Cruise on the Saint-Lawrence River on a Paris style bateau-mouche (boarding will be at 17h15 on Quai Jacques-Cartier). Both activities can be reached from your Hotels directly via Public transport (or by Taxi). Directions will be available at the registration desk.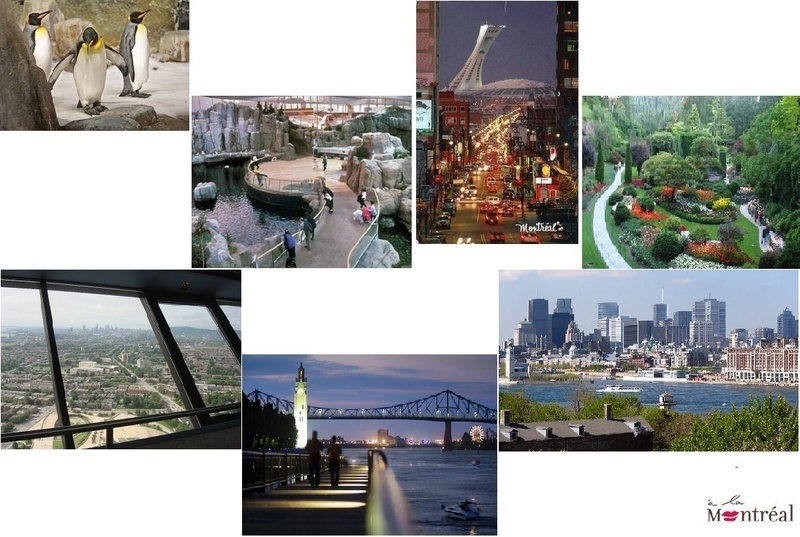 July 23rd Thursday: Gala Dinner from 20h00
The Conference Gala Dinner will be held at the restaurant Le Cabaret du Roy, in Old Montreal (363 Rue de la Commune East), where we will travel back in time to an 18's Century Tavern of Nouvelle-France to live an experience. Out of the ordinary! While tasting a succulent feast inspired by the early colony times and featuring local Québec terroir produce, musicians and lively staff will make you sing and laugh. The restaurant is easily accessible by Public transport. Directions will be available at the registration desk.