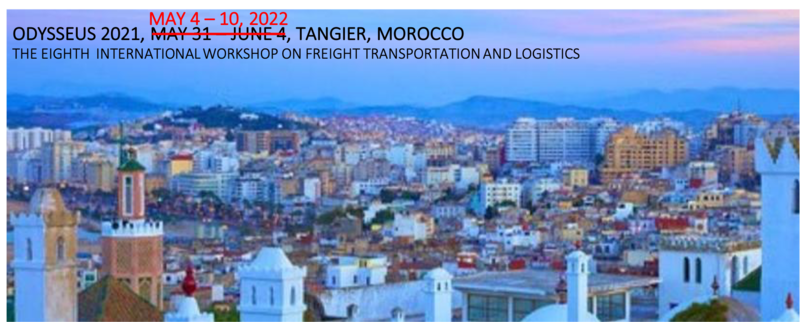 Odysseus 2021
Montréal, 4 — 9 May 2022
Located on the Strait of Gibraltar, which separates Africa from Europe, at about 15 km from the Spanish coast, Tangier has long been an important strategic place.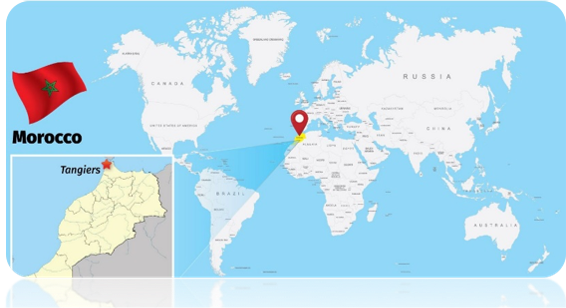 Tangier is exceptionally rich in history, one of the oldest cities in North Africa, with its 2500 years of existence.
Ruled through the centuries by waves of conquerors including Romans, Vandals, Byzantines, Arabs and Portuguese, Tangier become the land where different cultures and traditions merge. This fusion of contrasted ethnicities and traditions created a unique and diversified sophistication.
Throughout the years, its climate, landscapes, history and quaintness has attracted many writers, artists and intellectuals. It was a place of great political and artistic ferment. Its charm has been an inspiration to the greats such as Delacroix, Matisse, Tennessee Williams and Paul Bowles. These days Tangier displays its musical heritage by hosting a jazz festival each year.
The masterly works of Delacroix, who stayed twice in Tangier in 1832, where he was the guest of the Benchimol family in particular, are now part of the universal heritage ("The Jewish Wedding in Tangier", "The Jewish Wedding in Tangier", alongside the "Jewish Musicians of Mogador").
Its Medina, Kasbah, bazaars and souks are among the liveliest in the country.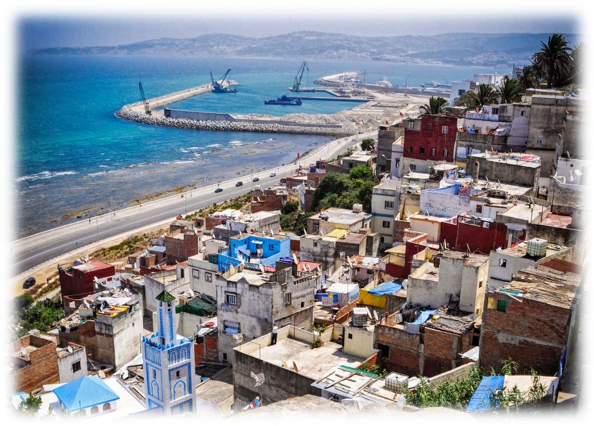 The city is crucial to the trade between the two continents, Europe and Africa. In this regard, Tanger Med is a global logistics gateway located connected to more than 180 ports worldwide and provides a processing capacity of 9 million containers.
Tangier have unspoiled beaches beautiful vistas, and exudes a sense of exotic mystery.