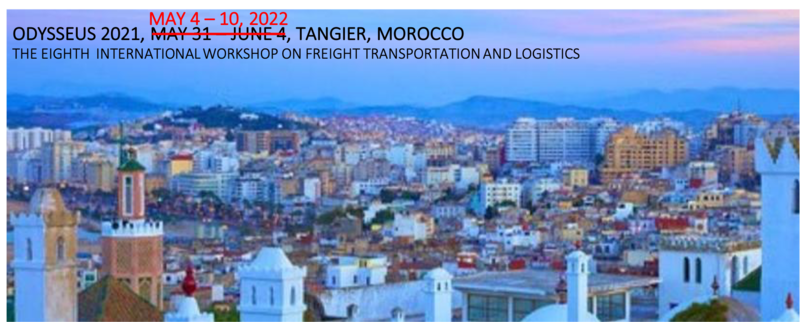 Odysseus 2021
Montréal, 4 — 9 May 2022
Practical information and tips before your visit to Morocco
Receipts
You should get receipts for most of your transactions. However, be aware that taxis will not be able to provide receipts.
Payments
Please note that most payments are done using cash in Morocco. It is very difficult to cash traveler's checks or use credit cards. Make sure you have small bank notes. You may use the following link (Frommers) to learn more about what to expect.
https://www.frommers.com/destinations/morocco/planning-a-trip/money
Transportation
There are several ways to travel from the airports. If you land in Casablanca, please see the following information (all prices are in MAD).
From casablanca airport CMN to the train station Casa voyageur (to take the fast train to Tangier):
Train
50

every hour

-
https://www.oncf-voyages.ma
Taxi
300

at all time

max 4 pax
From the train station Casa voyageur to Tangier
Fast train (TGV)

Between 149 to 224 (2nd class)

every 2 hours
-
https://www.oncf-voyages.ma
From casablanca airport CMN to Tangier
Private car
1800

at all time

max 4 pax
Minibus
4560

at all time

max 13 pax